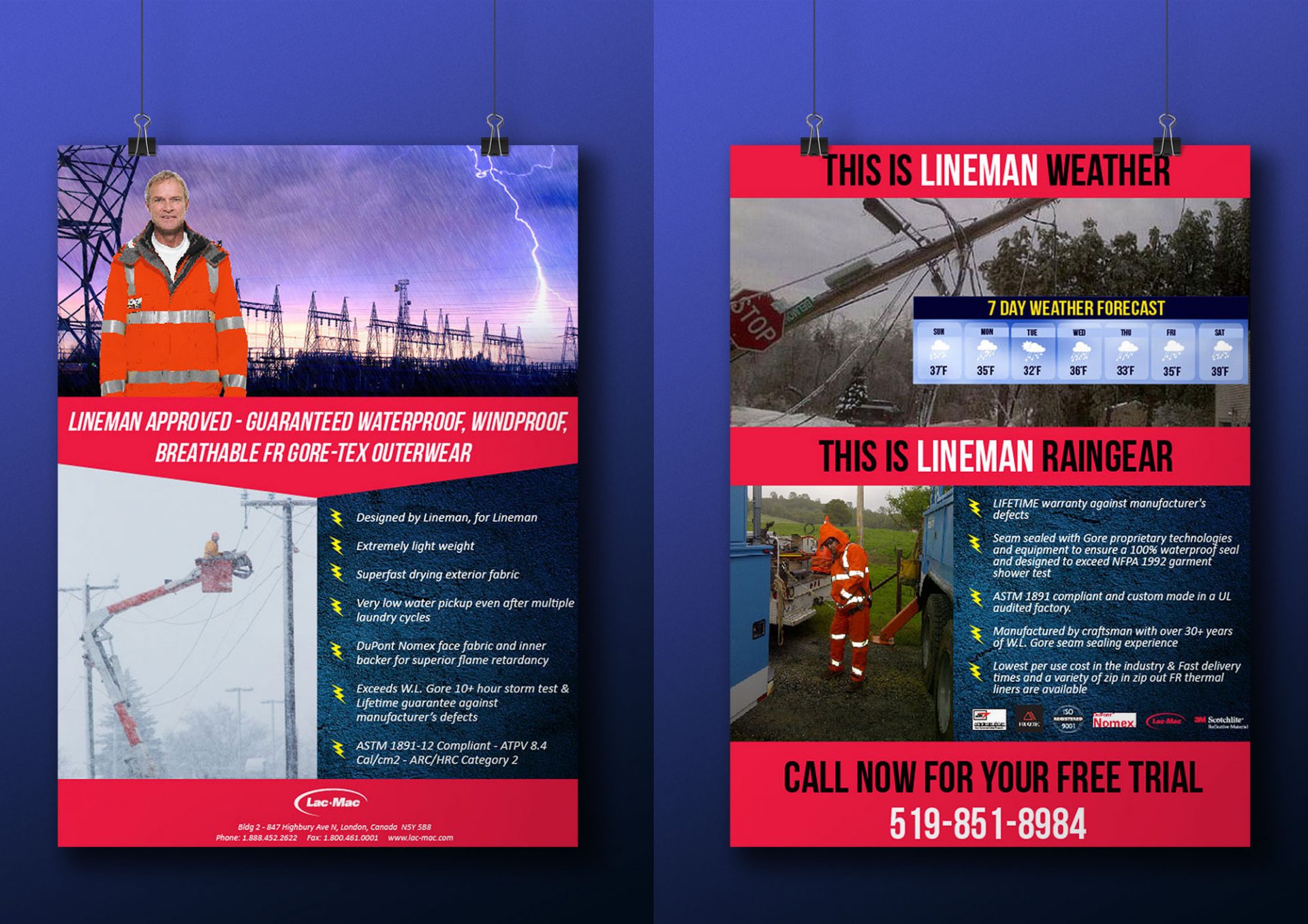 FR115 is a lineman rain gear product company manufacturing raingear to protect linemen from dangerous weather and hazardous situations. They approached to design a marketing flyer that would serve as an advertising leaflet for their product thereby creating awareness about gear protection and usage.
Analysis and research on consumer market and demographics
Identifying company's Vision and Brand Personality
Finalizing on branding color palette, typography, brand direction and other resources
Creative concepts design for logo, business stationary, collateral, social media assets and mockups
REQUEST QUOTE FOR SIMILAR PROJECT
Please fill in the below form and receive a custom quote for your project!
P.S: Please feel comfortable to share your project requirements, budget and timeline details. It will help us in understanding your industry background. All the information you share in this form with us is handled with at most confidentiality.

 Successfully completed 5+ years in the industry. We have delivered more than 500+ projects successfully with 100% client satisfaction.
 We take immense pleasure in sharing our client feedback. Their honest and heart-warming reviews will help you assess quality of our service even before you opt-in.
 We deliver genuine service and high quality work that takes your business a step further in progress path and portray a confident image among your competition.